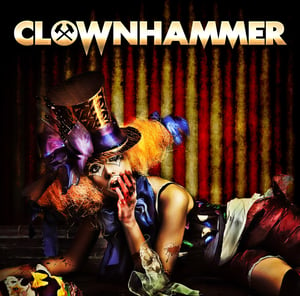 $

12.99
9 TRACKS of modern metal!
BRUTAL yet MELODIC. CATCHY AS HELL!
featuring Sean Baker on guitar!
Track listing
1.EAST SIDE STORY
2.EVERYONE NEEDS TO SEE
3. HYPOCRITE
4.SOUL AMBITION
5. STREETS
6. WRITING ON THE WALL
7. UNITED
8.WASTING TIME
9. DOWN WITH THE CLOWN
"Best heavy music album of 2016"