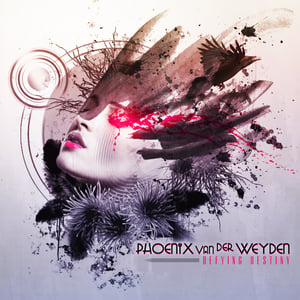 $

9.99 - On Sale
SPECIAL PRESALE PRICE FOR THE DEBUT CD OF UP AND COMING GUITAR HERO PHOENIX VAN DER WEYDEN. FREE SHIPPING IN THE U.S.
DEFYING DESTINY IS EIGHT TRACKS OF MELODIC SHRED GUITAR PLAYING...WITH INSPIRATION FROM VINNIE MOORE, REB BEACH, VITO BRATTA, AND EVH. SHE SHREDS! A THROWBACK TO 80'S GUITAR HEROES AND EARLY SHRAPNEL RECORDS RELEASES.
THE DISC WILL SHIP THE WEEK OF SEPT 17TH.
THE OFFICIAL RELEASE DATE IS SEPT 24TH.